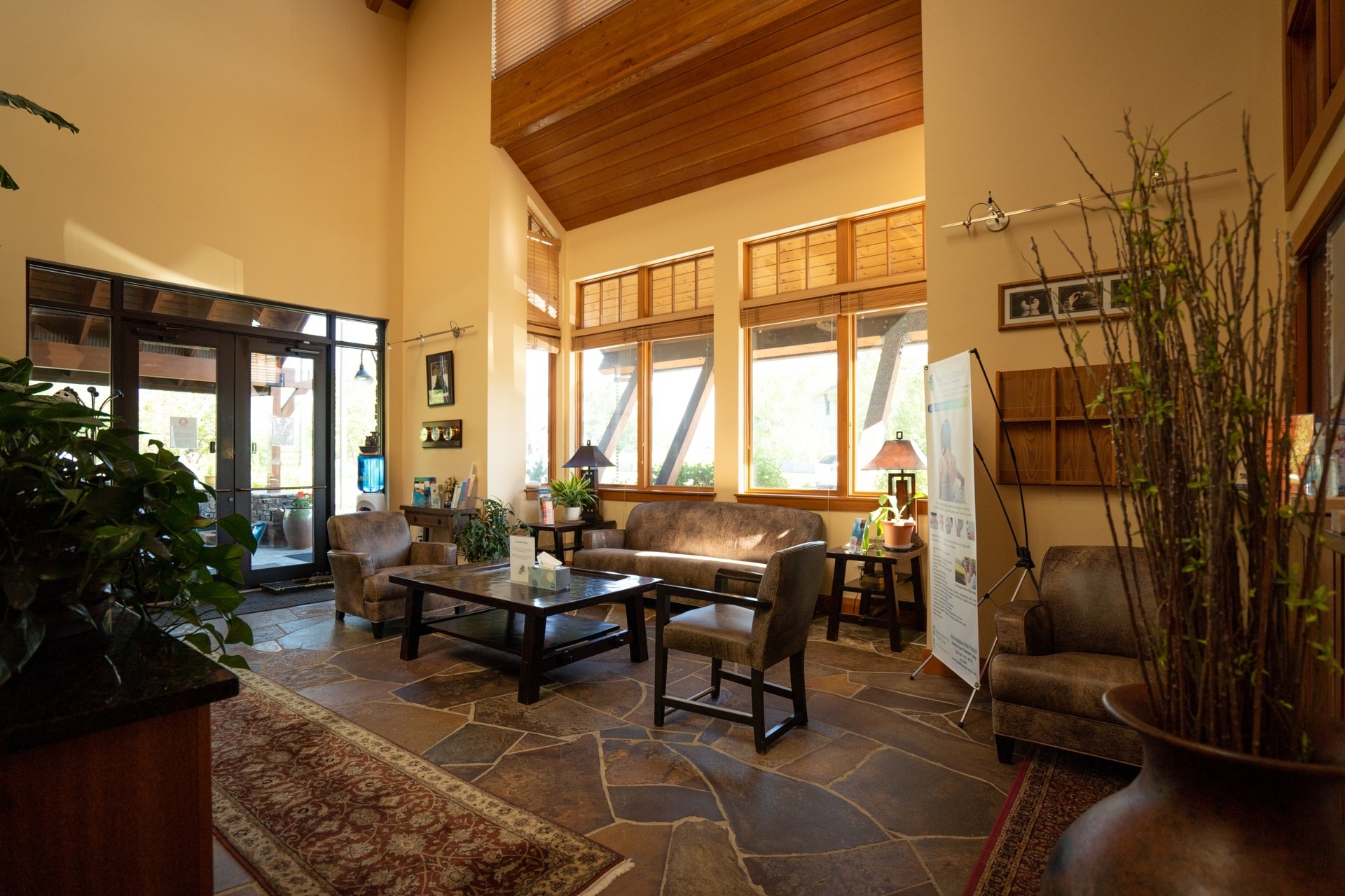 FAQs
If you don't find the answer to your question below
What is physical therapy?
Physical therapy is a medical, hands-on approach to relieving pain and restoring function. Physical therapists are medical experts in musculoskeletal and neurological conditions and work closely with physicians.
Health in Motion Physical Therapy + Wellness' therapists
evaluate movement patterns to identify the cause of pain so they can work with patients toward its elimination.
While every patient's condition and pain are unique and therefore require their own specific treatment plan, our physical therapists draw from a variety of gentle, hands-on techniques, exercises and equipment to relieve pain quickly and restore function to optimum levels. Our overall goal is to restore pain-free mobility and function, as well as prevent injury and pain from reoccurring.
Meet our team
.
Do I need a referral to see a physical therapist at Health in Motion?
Most private insurance companies do not require a referral, but it is always a good idea to contact your insurance company to be sure.
What insurance do you take?
We take Aetna, Allegiance/Cigna, BCBS of Montana, Mountain Health CO-OP, Pacific Source, EBMS (Employee Benefit Management Services), Workman's Comp, and Auto Insurances. We also accept any plan that lists Health Info Net, Choice POS 2, or 1st Choice Health on the insurance card.
Are wellness services covered by insurance?
Most wellness services are not covered by insurance, yet, and are required to be paid out-of-pocket. All of our
wellness services
are evidence-based, medically-effective therapies. They both enhance one's work with our DPTs as well assist in building an ongoing maintenance routine for optimal health and well being. We have set affordable rates and created packages for many of our
wellness services
to help ease the out-of-pocket expense.
Superhuman Protocol – Pulsed Electromagnetic Field Therapy (PEMF), Exercise with Oxygen Training (EWOT) and Photobiomodulation (PBM) –promotes alkalinity within the body, increased cellular energy, and accelerated healing. Each technology has a profound effect on the next, PEMF charges and separates the cells, supporting more oxygen absorption during EWOT which then allows for optimal light absorption during the red light therapy session. Learn more here

.



Laser therapy (with the Aspen Class IV Laser - 45 WATT) increases microcirculation and tissue regeneration to speed healing, decrease pain and increase motion. When combined with neuromuscular re-education, laser therapy also helps increase muscle strength. Learn more about how laser therapy works as well as current research here.

Low Pressure Fitness (LPF) – an innovative postural and respiratory training system – combines myofascial stretching, postural and respiratory re-education and neurodynamics to tone and strengthen the abdominal and pelvic floor muscles. Research shows conditions such as prolapse, urinary incontinence, hernias and back pain may benefit from Low Pressure Fitness and hypopressive exercises.
Studies show mindfulness practices such as yoga, meditation and iRest®

yoga nidra cultivate focused attention as well as reduce stress, anxiety and chronic pain and improve sleep and overall well being.
How long is a visit?
If you're new to our clinic we ask that you come in 15 mins early to complete intake paperwork or download and complete your paperwork in advance
here
. Initial evaluation appointments are 60 mins. Thereafter, Medicare appointments are 45 mins and all other appointments are 60 mins each, with some exceptions ranging from 45-120 mins.